SAIRLA was not a traditional research grant programme; the establishment of the National Learning Alliances (NLAs) and their use of social learning to underpin active engagement of decision makers with the programme's research evidence were both innovative approaches, particularly in agriculture. As the programme draws to a close, what worked and didn't work so well? And how can others apply these lessons in the future?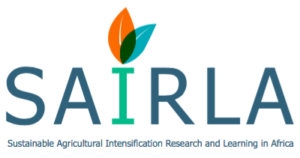 SAIRLA was a five-year, £8 million programme funded by the UK Department for International Development (DFID) that ran between 2015 and 2020. The programme aimed to provide evidence for decision makers on policies and investment that can enable women, youth and poor African smallholder farmers to participate in and benefit from Sustainable Agricultural Intensification (SAI). SAIRLA was implemented across Burkina Faso, Ethiopia, Ghana, Malawi, Tanzania and Zambia.
SAIRLA set out to achieve its aim through delivering quality research, social learning and knowledge sharing that together, could lead to behaviour change amongst decision makers on SAI. Our expectation was that this behaviour change would lead to instances of of better policy and investment design and implementation that may, over time, have a more systemic impact on policy and investment decision-making processes for SAI.
As an experimental programme, our innovative processes were marked by challenges, many unanticipated. We learned from our experience however, feeding learning back into improving the programme and sharing lessons with others to inform future programming.
What did we learn?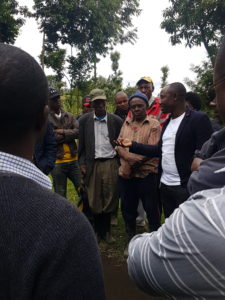 1) The social learning process was largely effective and achieved strong outcomes in some contexts.However, a more explicit objective to test a social learning approach at a national level, and to learn what works and what doesn't, should have been stipulated during programme inception. As the programme ends, SAIRLA is assessing social learning in the programme and will generate lessons to inform similar uses of social learning in the future. A paper will be finalised by the end of April 2020 and submitted for journal publication, and a brief will also be developed for use by DFID and others involved in research and evidence uptake for policy and investment.
2) Linking research projects to National Learning Alliances (NLAs) was a creative approach that, in general, worked well to engage decision makers on evidence and inform policy and investment processes .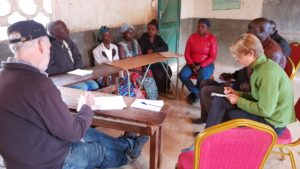 3) While SAIRLA research has the potential to inform donor and international development policies and practice, it has been potentially less relevant to specific national priorities. Likewise, while the metric of quality as being published, peer reviewed journal articles is a high priority for international donors it may not be for national decision makers. Enabling the NLAs to feed into the identification of research priorities may have resulted in a better alignment of SAIRLA's research with current national priorities and needs. A longer inception phase could have enabled greater co-design and help to solve this problem.
4) The resources and standing of the NLA host, and the composition, skills and experience of the facilitation team are both critical to success. NLA facilitation teams need to have strong communication skills, technical leadership and facilitation skills. They also need to be plugged into decision maker networks across a range of sectors.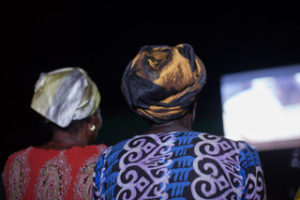 5) Some groups of decision makers require different approaches to engagement to maximise uptake of evidence and tools. Even though SAIRLA has informed some private sector investment, engaging businesses has been difficult due to the nature of both the NLA host organisations and the 'usability' and timing of the data emerging from the research projects. Senior decision makers are time poor and difficult to engage in sustained learning processes around evidence. However, targeting research evidence at mid- level decision makers, who also double as the technical/speech/report briefs writers to senior level decision makers, is likely to yield more of the desired results than targeting only the very senior policy decision makers.
6) Programmes aiming to facilitate locally led change require strong working relationships based on mutual respect, trust and co-operation. These relationships need time to establish. Joint problem identification, collaboration to develop and test solutions, and processes of learning and change also require time and space.